Hearing Products
Modern hearing aids are a far cry from the devices you remember your grandparents wearing. Today, hearing aids are sleek, discreet, programmable and deliver sound comfortably without screeching, whistling and feedback. Think of them as miniature computers for sound processing. Now think of Big Thicket Hearing Aids & Audiology as your personal guide to hearing technology.
The audiologist matches your hearing needs, lifestyle and budget to the wide variety of technology available, so you get the best fit for your ears and your budget.
Hearing Technology
Modern Solutions For All Types of Hearing Loss
Thanks to advances in technology, hearing products are designed to be more compatible with our lives than ever before. In addition to hearing aids, there are a number of products that make living and communicating with hearing loss easier to manage, so you never miss a beat.
During your hearing aid fitting appointment, the audiologist will show you how to change batteries or recharge your batteries. No matter what type of hearing aid battery you need, Big Thicket Hearing Aids & Audiology has you covered.
More on Hearing Aid Batteries
Big Thicket Hearing Aids & Audiology offers every hearing aid style available. We sell hearing aids that are worn in the ear and models worn behind the ear. The most popular models are: Behind the ear (BTE): BTE hearing aids consist of a body that is worn behind the ear and a small receiver worn in the ear. The two components are connected by a slim tube. This style is worn by individuals with mild to profound hearing In the ear (ITE): ITE hearing aids can be worn at the top of the canal or in the canal (ITC). Full-shell ITE hearing aids are prescribed for those with mild-to-severe hearing loss. ITC hearing aids are worn inside the ear canal and only a small portion of the device is visible. Completely-in-canal (CIC) hearing aids are worn further in the canal and invisible-in-canal (IIC) devices are worn deeper in the ear so no piece is visible.
More on Hearing Aid Styles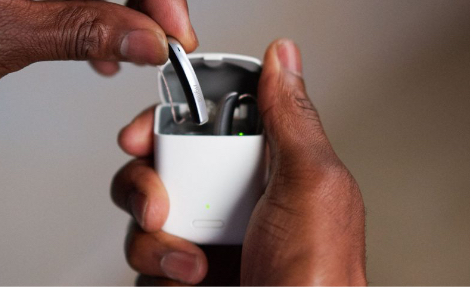 Hearing Product Guide
Curious About Hearing Technology, but Not Sure Where to Start?
With so many styles and options, it can be difficult to know which products will suit your needs. Our Consumer Guide to Hearing Aids provides an in-depth breakdown of the different types of hearing devices, as well as the technology available for all types of hearing loss.
Hearing Aid Manufacturers
Hearing Products Created by the Best in the Industry
When it comes to hearing loss, you need a device you can rely on to perform its best. That's why we carry products from manufacturers with a proven track record of exceptional quality. No matter your budget, lifestyle or type of hearing loss, we have a product to meet your needs.
ReSound Hearing Aids & Accessories
Resound has developed a hearing solution for everyone. Get the best sound quality in the widest variety of listening situations with hearing aids and hearing aid accessories from Resound.
View All Products
Starkey Hearing Aids & Accessories
Starkey incorporates innovative technology in easy wear and care devices that are proudly made in the USA. With Starkey hearing aids and accessories, you can experience the next generation of sound today.
View All Products
Hearing Protection
Make Protection a Priority
Protecting your ears from noise damage is essential to healthy hearing. We carry a wide variety of options equipped with the latest features and customizations, so you can find the best fit for your lifestyle.
Whether you hunt, enjoy skeet or just like to work on your accuracy at the firing range, you need protection from the sound of firearms. Electronic shooters protection are digital devices that protect from the damaging decibels of gunfire while still allowing you to hear conversation. Some models even amplify background noise to help you detect game.
More on Electronic Shooters Protection
Custom earmolds and earplugs are more comfortable to wear and provide better noise protection than off-the-shelf devices. Talk to the audiologist at Big Thicket Hearing Aids & Audiology about your noise exposure and get the perfect hearing protection match for your needs.
More on Hearing Protection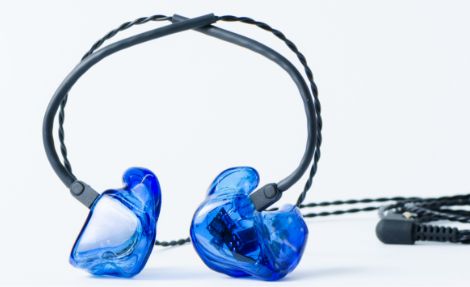 Assistive Listening Technology
Additional Tools to Support Clear Communication
You don't have to rely on hearing aids alone; assistive listening technology and compatible devices can help bring more clarity to conversations and are another great way to foster healthy communication and connections.